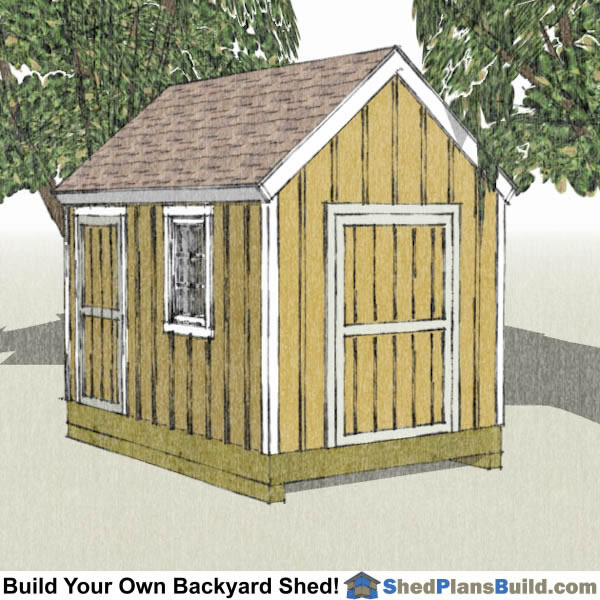 8x12 Backyard Shed Plan
sku (build8x12-B)
Emailed Plans: $14.99
(8 1/2" x 11" Emailed PDF
Postal Mailed Plans: $19.99
(8 1/2" x 11" Postal mailed)
Buy E-MAILED Version of Plans

Buy POSTAL-MAILED Version

How To Build A Shed eBook included with every shed plans purchase.
Instant download - The shed plans are emailed to you so you can start immediately.
Materials List - Easily get bids
Easy To Build From - Professionally drawn. See example below.
A Simple Garden Shed Plan
Our 8x12 Cape Cod style garden shed plan is a beautiful medium sized shed design. The steep roof and the side window give the shed a beautiful exterior that will look great in any backyard.
This shed includes plans for home built doors.