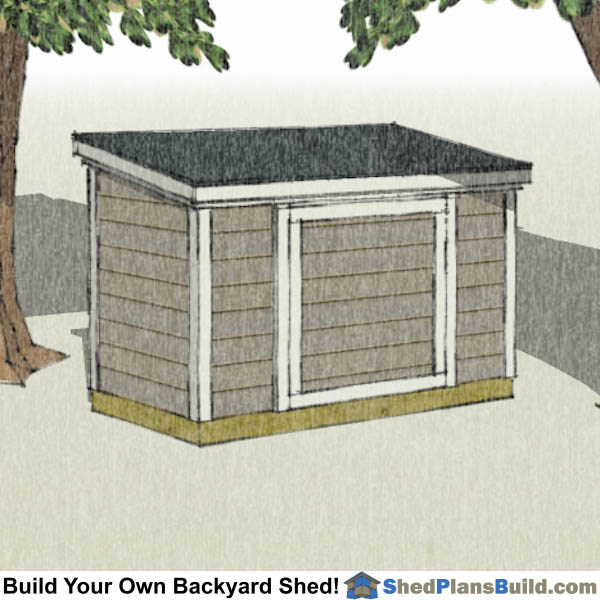 4x8 Lean To Shed Plan 6 Foot
sku (build4x8-LT6)
Emailed Plans: $14.99
(8 1/2" x 11" Emailed PDF
Postal Mailed Plans: $19.99
(8 1/2" x 11" Postal mailed)
Buy E-MAILED Version of Plans

Buy POSTAL-MAILED Version

How To Build A Shed eBook included with every shed plans purchase.
Instant download - The shed plans are emailed to you so you can start immediately.
Materials List - Easily get bids
Easy To Build From - Professionally drawn. See example below.
The 4x8 Lean To Shed Plan
If you have a homeowners association requirement for sheds that is 6 feet or less then this shed is for you. Many cities or homeowners associations have a 6 foot height requirement to keep the shed lower than the fence line.
Even if you do not have building restriction and just want a short shed to keep the costs down or just to keep it lower this shed plan will help.
The short shed has a single door that is 4 feet wide. The plans come with instructions to build the shed door on either the tall or short shed wall to help you configure your shed location.