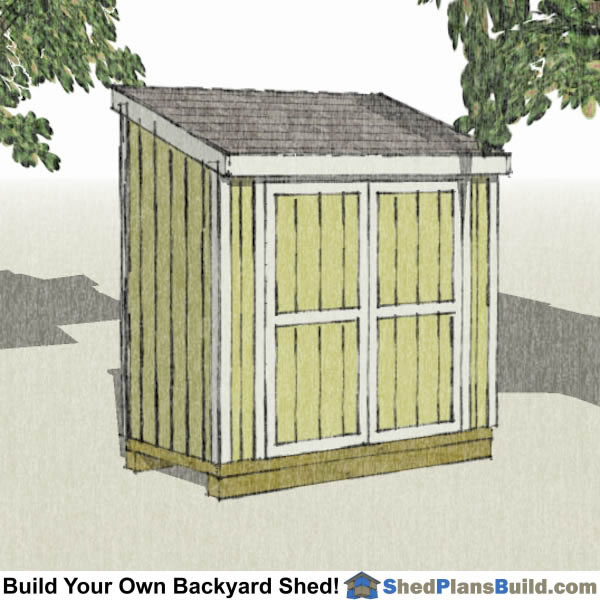 4x8 Lean To Shed Plan
sku (shed4x8-LeanTo)
Emailed Plans: $14.99
(8 1/2" x 11" Emailed PDF
Postal Mailed Plans: $19.99
(8 1/2" x 11" Postal mailed)
Buy E-MAILED Version of Plans

Buy POSTAL-MAILED Version

How To Build A Shed eBook included with every shed plans purchase.
Instant download - The shed plans are emailed to you so you can start immediately.
Materials List - Easily get bids
Easy To Build From - Professionally drawn. See example below.
The 4x8 Lean To Shed Plan
The 4x8 lean to shed is popular because it is small enough to not take up much space but still has plenty of room to store things like a lawn mower and bicycles.
The large double door allows you to have easy access to the interior of the shed. Door building plans are included with the shed plans.