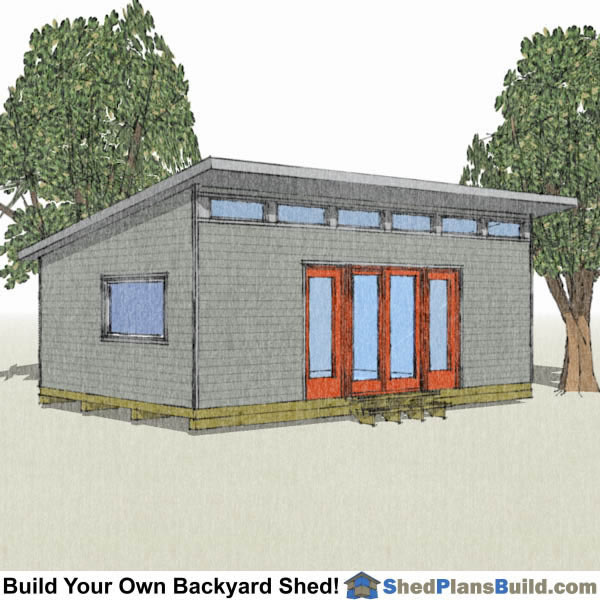 16x24 Studio Shed Plan
sku (build16x24-S1)
Emailed Plans: $44.99
(8 1/2" x 11" Emailed PDF
Postal Mailed Plans: $49.99
(8 1/2" x 11" Postal mailed)
Buy E-MAILED Version of Plans

Buy POSTAL-MAILED Version

How To Build A Shed eBook included with every shed plans purchase.
Instant download - The shed plans are emailed to you so you can start immediately.
Materials List - Easily get bids
Easy To Build From - Professionally drawn. See example below.
A Beautiful Gambrel Shed Plan
Our largest moden studio shed, the 16' x 24' modern shed, boasts a huge 384 square feet of work space. This is enough room for several people to have office space in or for you to create a work studio or gallery.