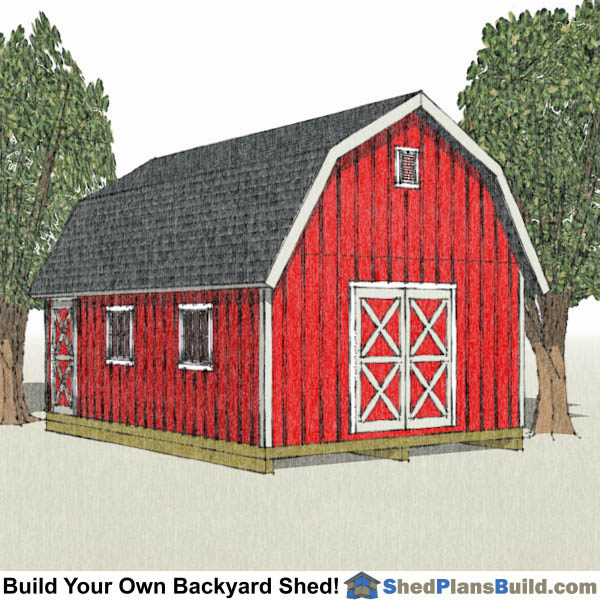 16x24 Gambrel Shed Plan
sku (build16x24-GB)
Emailed Plans: $44.99
(8 1/2" x 11" Emailed PDF
Postal Mailed Plans: $49.99
(8 1/2" x 11" Postal mailed)
Buy E-MAILED Version of Plans

Buy POSTAL-MAILED Version

How To Build A Shed eBook included with every shed plans purchase.
Instant download - The shed plans are emailed to you so you can start immediately.
Materials List - Easily get bids
Easy To Build From - Professionally drawn. See example below.
A Beautiful Gambrel Shed Plan
As one of our largest gambrel sheds the 16x24 gambrel barn is big enough to be used as a small barn or large workshop. The upper loft area has 320 square feet of addtional storage space with over 6 feet of headroom.
The plans are included to build the doors on site or you can purchase them from a local door factory.