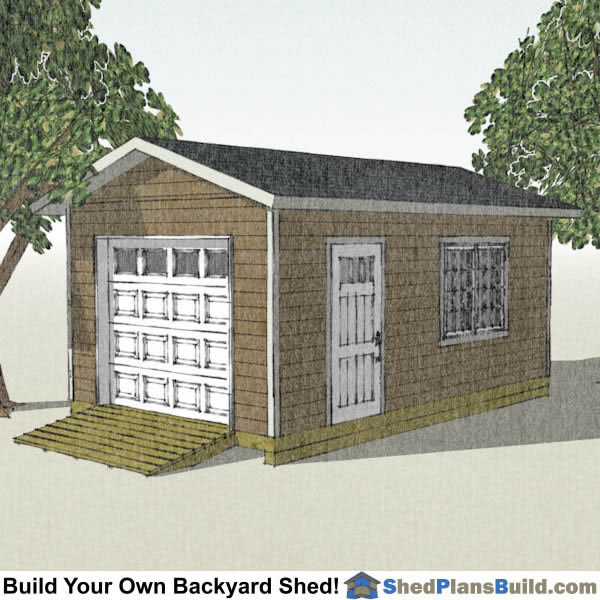 12x20 Garage Door Shed Plan
sku (shed12x20-GD)
Emailed Plans: $29.99
(8 1/2" x 11" Emailed PDF
Postal Mailed Plans: $34.99
(8 1/2" x 11" Postal mailed)
Buy E-MAILED Version of Plans

Buy POSTAL-MAILED Version

How To Build A Shed eBook included with every shed plans purchase.
Instant download - The shed plans are emailed to you so you can start immediately.
Materials List - Easily get bids
Easy To Build From - Professionally drawn. See example below.
A Large Shed Plan With A Garage Door
The large 12x20 shed plan with a garage door is a great way to get lots of storage space or a huge workshop and have a door that gives you plenty of access. It is large enough to park a small car in. It has a 8' wide by 7' tall overhead door and a 3068 man door on the side.
The storage shed window is a 5' wide by 4' tall. The window can be eliminated to improve security or it can be made smaller.
Shed door plans are included with this plans so you can make your own door or purchase a residential exterior door and install it on the shed. The overhead door can be a 4 panel door or a roll up coil door.