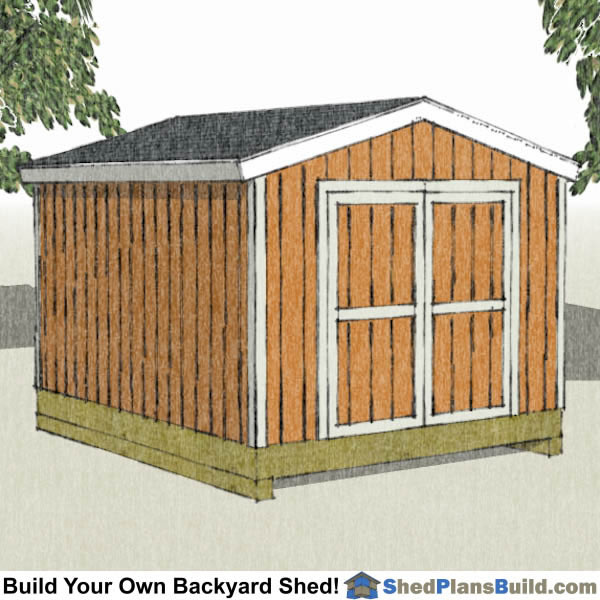 10x12 Backyard Shed Plan
sku (build10x12-B)
Emailed Plans: $16.99
(8 1/2" x 11" Emailed PDF
Postal Mailed Plans: $21.99
(8 1/2" x 11" Postal mailed)
Buy E-MAILED Version of Plans

Buy POSTAL-MAILED Version

How To Build A Shed eBook included with every shed plans purchase.
Instant download - The shed plans are emailed to you so you can start immediately.
Materials List - Easily get bids
Easy To Build From - Professionally drawn. See example below.
A Simple Backyard Shed Plan
The 10x12 backyard shed is a great way to build a simple and inexpensive storage space. It has 6' wide double doors on the shorter 10' long wall which allows you to easily move large items in and out of the shed.
Features such as the home built door and low slope roof and a little shorter wall height help keep the construction costs down.
The shed plans include instructions on how to build the home build door.