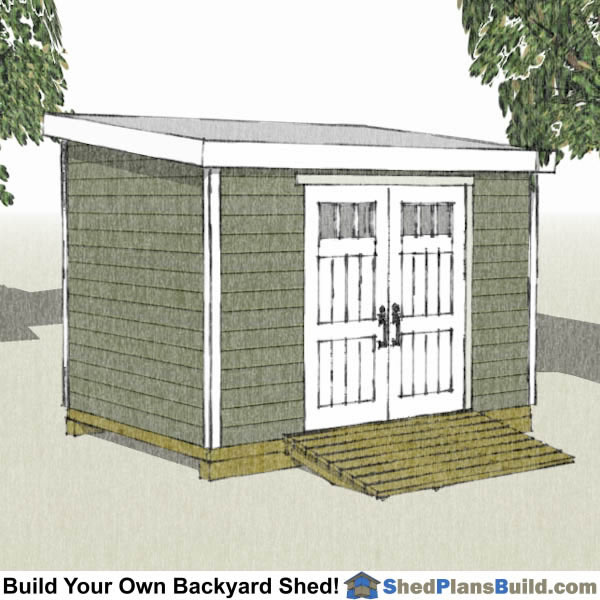 8x12 Lean To Shed Plan
sku (build8x12-LT)
Emailed Plans: $16.99
(8 1/2" x 11" Emailed PDF
Postal Mailed Plans: $21.99
(8 1/2" x 11" Postal mailed)
Buy E-MAILED Version of Plans

Buy POSTAL-MAILED Version

How To Build A Shed eBook included with every shed plans purchase.
Instant download - The shed plans are emailed to you so you can start immediately.
Materials List - Easily get bids
Easy To Build From - Professionally drawn. See example below.
A Beautiful Lean To Shed Plan
The 8x12 lean to shed is a useful sized lean to shed that comes in at 96 squrae feet. So if you need a shed that is 100 square feet or less then the 8x12 lean to shed will work.. The 6068 door is designed to go on any of the shed walls, there are wall framing plans included to frame the door on all of the walls.