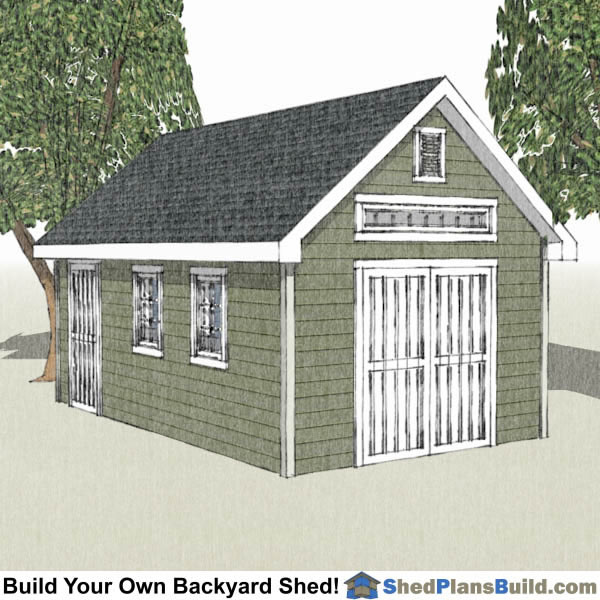 12x20 Traditional Victorian Garden Shed Plan
sku (shed12x20-TV)
Emailed Plans: $29.99
(8 1/2" x 11" Emailed PDF
Postal Mailed Plans: $34.99
(8 1/2" x 11" Postal mailed)
Buy E-MAILED Version of Plans

Buy POSTAL-MAILED Version

How To Build A Shed eBook included with every shed plans purchase.
Instant download - The shed plans are emailed to you so you can start immediately.
Materials List - Easily get bids
Easy To Build From - Professionally drawn. See example below.
A Beautiful Garden Shed Plan
The Traditional Victorian Garden Style shed design is a great shed design that will look awesome in any yard or garden. The shed has a large door on the end of the shed with a transom window above it. The longer wall has windows and door.
Roof overhangs on the eve and gable edges is 12 inches. The 10 in 12 roof pitch is a steeper angle which caps off the garden shed look.
This shed comes with door plans to help you build your own shed doors or you can purchase shed doors from a local door shop.